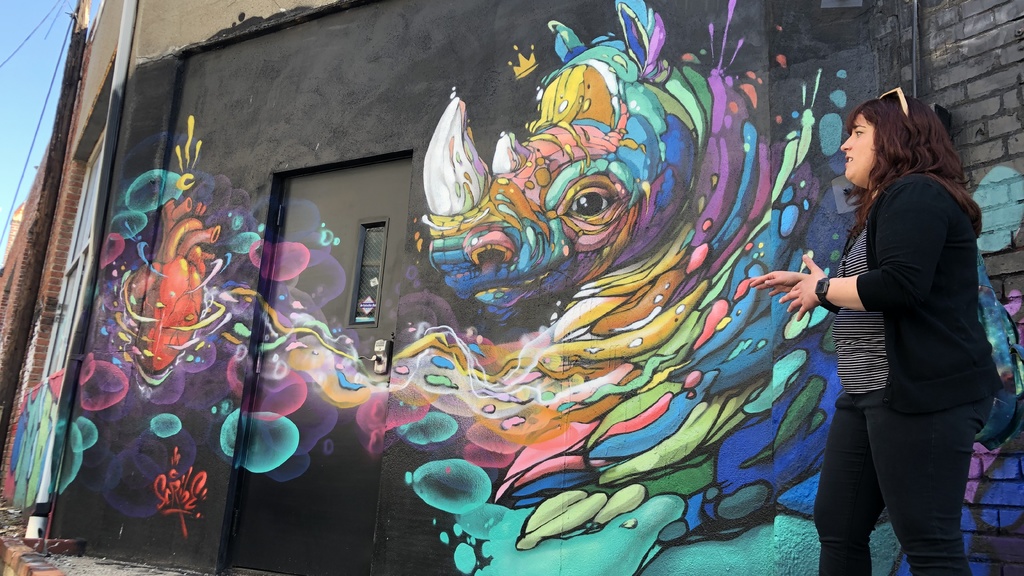 ROAM: Urban Adventure
Jul 20, 2019 at 10:00 AM
Join your friends (or make new one's) at a ROAM Urban Adventure this summer! We will be joining the KC Graffiti Tour for two hours of walking, covering 2 miles.
Please RSVP to the event here, so we know who to look for. You must also BUY A TICKET IN ADVANCE ($22) directly from KC Graffiti at this link:
https://www.kcgraffititour.com/
Be sure to select July 20, 10 AM, and mention ROAM Adventure Group in the notes.
Kansas City Graffiti Tour is a walking exploration of Kansas City's best murals and street art. Dive into a behind-the-scenes look at the art and artists (including the iconic Art Alley) and the dynamics shaping the rapidly changing Crossroads Arts District. We end at Parlor in the heart of the Crossroads, an upscale food hall where you can grab a drink and enjoy a bite to eat. Lunch is optional...we will take a poll of who is staying to eat on the tour.
Meet in the parking lot at the northeast corner of 17th and Grand (directly across Grand from Messenger Coffee) ready to roll at 10 AM!
ROAM is a community of women at Heartland that exists to provide connecting adventures. Our hope is to orient ourselves and others toward our identity in Jesus and to connect deeply in community through life-giving, accessible, local adventures. Our events are open to women at all ages and stages of life, and anywhere on the faith journey, from curious, questioning or actively following Jesus. Join us!