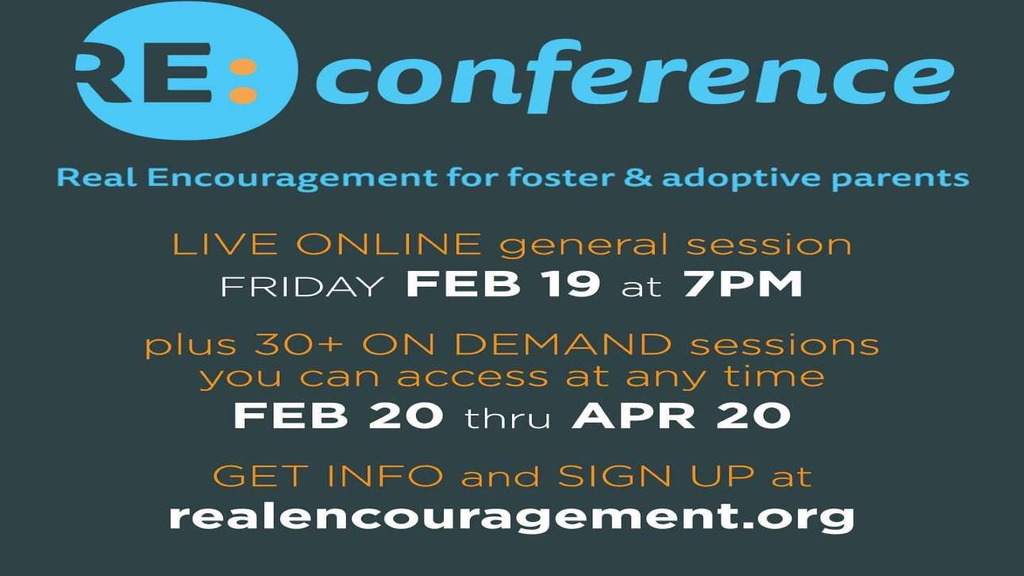 RE: Conference
Feb 19, 2021 at 7:00 PM
RE:Conference will be coming to you virtually in 2021, and you won't want to miss it! It will be a time of equipping, and refreshment for foster, adoptive & kinship parents to escape the distractions and chaos of life and experience a weekend of REAL ENCOURAGEMENT, which is just what we all need.
The virtual experience will be LIVE for our General Session on February 19 at 7:00 PM. From February 20-April 20, your registration includes 30+ on demand sessions you can access at any time that works for YOU!
We want to come around you and support you as a community and as a family, so that you start 2021 feeling seen, loved and known.
Sign up now at REGISTER HERE