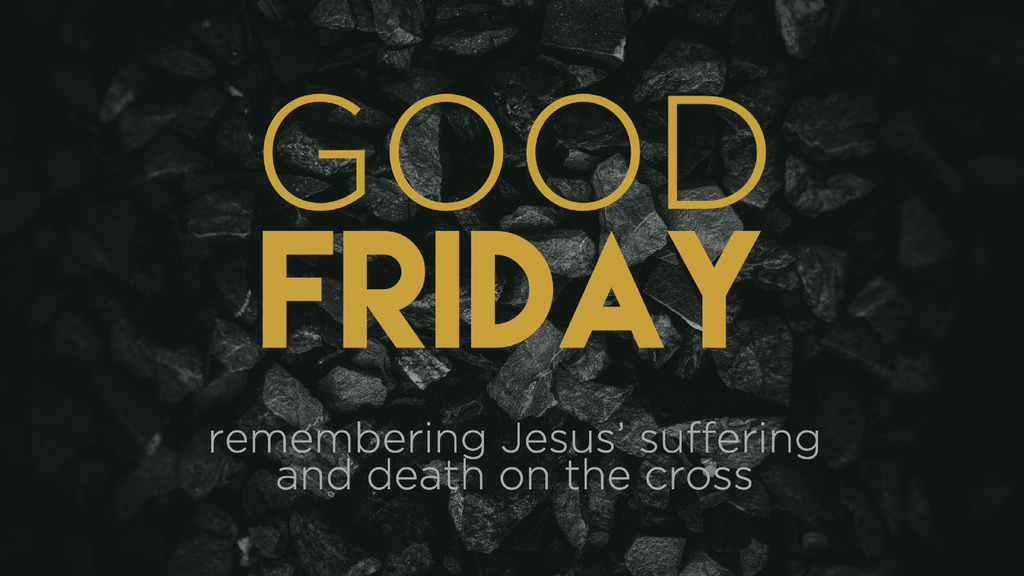 Good Friday
April 2, 2021. All day
We're offering Good Friday on demand this year!
Join us online anytime on Good Friday (April 2) for a special time of worship and reflection on Jesus' love for us, demonstrated by his journey to and death on the cross.
This special online only service will be available on our YouTube anytime on Friday, April 2 and it'll include communion - so we invite you to round up some bread/crackers and some juice/wine and join us in a walk-through of the moments leading up to the very first Easter.