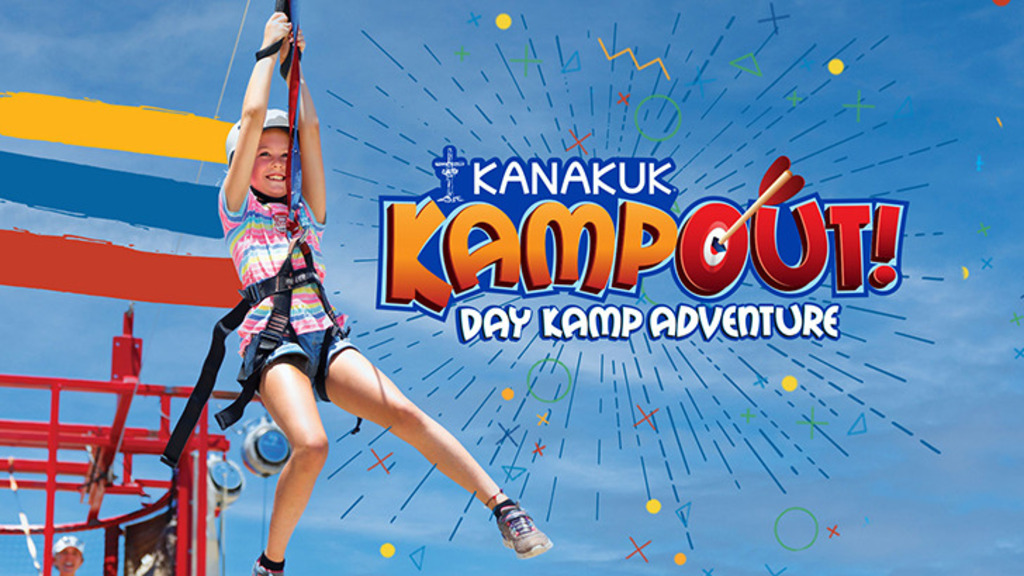 Kanakuk KampOut-06/21/21-06/25/21
Jun 23, 2021 at 8:30 AM
Kanakuk KampOut is a 1-week, high energy, non-stop excitement, traveling Christian day camp experience from Kanakuk for 5 to 12 year olds! Every KampOut Kamper will see and hear that God is a loving father and wonderful creator who loves them and desires for us to love others.
Our counselors have been hand-picked for their Christ-like patience and sensitivity, and they are committed to creatively share the importance of a life lived for Jesus! Kids will have a blast flying down our zipline, scaling the climbing wall, bouncing in the incredible inflatables, and laughing at our crazy skits! Drop off begins at 8:40 am-4:00 pm.
Cost is $275.00 for the week. CLICK HERE for an overview of what a Kanakuk KampOut is like!
CLICK HERE to register through Kanakuk for the Heartland KampOut experience.
Kanakuk Kampout COVID Protocols include:
We will have many activities outside where masks will be optional for kids. When kids and staff are in the building they will be required to wear masks.
Kanakuk staff will be required to wear masks outside if they are in close proximity (less than six feet) of other staff or the kids.
Kids and staff will sanitize their hands before and after each activity.
Each station will be sanitized before and after each activity.
Kanakuk staff will each have a negative Covid test before serving at Heartland.