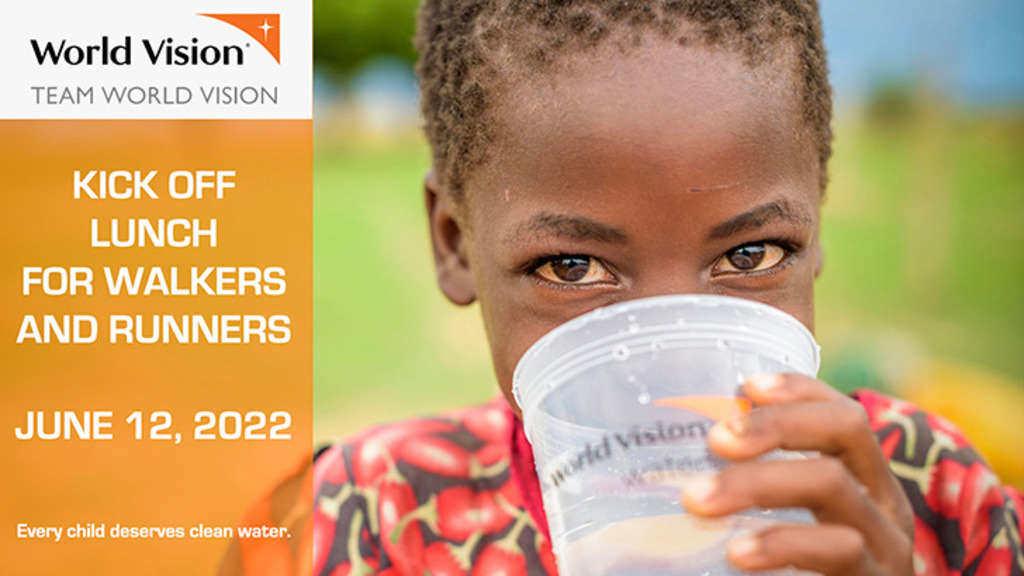 Team World Vision Launch-06/12/22
Jun 12, 2022 at 12:30 PM
World Vision provides more clean water than any non-government organization in the world. They work with communities around the world to help solve the puzzle of poverty — providing things like clean water, nutritious food, education, medical care, economic opportunity, and spiritual development.
Heartland's Team World Vision community gathers throughout the year to help provide life-changing clean water to children and communities in Africa. We are a community of runners, walkers, and run-walkers…no experience necessary! If you have ever wanted to do something about global poverty, say YES and join us. Through our group training meet ups on Saturdays you will build up a base to walk, skip or run 13.1 or 26.2 miles in the Kansas City marathon in October 2022.
Team World Vision provides everything you need to cross the finish line: training plans, weekly email encouragement, fundraising guides and incentives, and an incredible race weekend experience. Come to the lunch to learn more, ask questions, and choose your challenge!