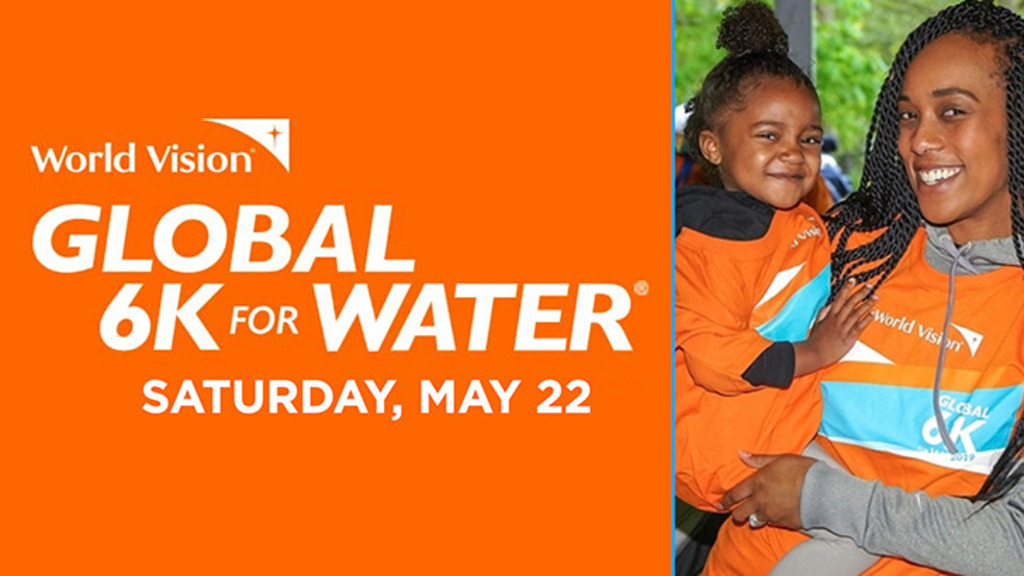 Cause: Team World Vision 6K For Water-5/21/22
May 21, 2022 at 9:00 AM
Every step you take is one they won't have to. Join the world's largest 6K for water. Family fun. Global impact. The Global 6K is great because you can do it anywhere! Walk or run the distance by yourself or with your family and be part of this global movement to change lives. Whether you join our citywide group run, or engage from the treadmill or your favorite trail…when you and thousands of other around the world walk, job or stroller-run your way to 6K on May 21, 2022 you'll bring life-changing clean water to those who need it most.
Discount Code CLEANWATER
Registration is $50.00 for adults and $25.00 for children.