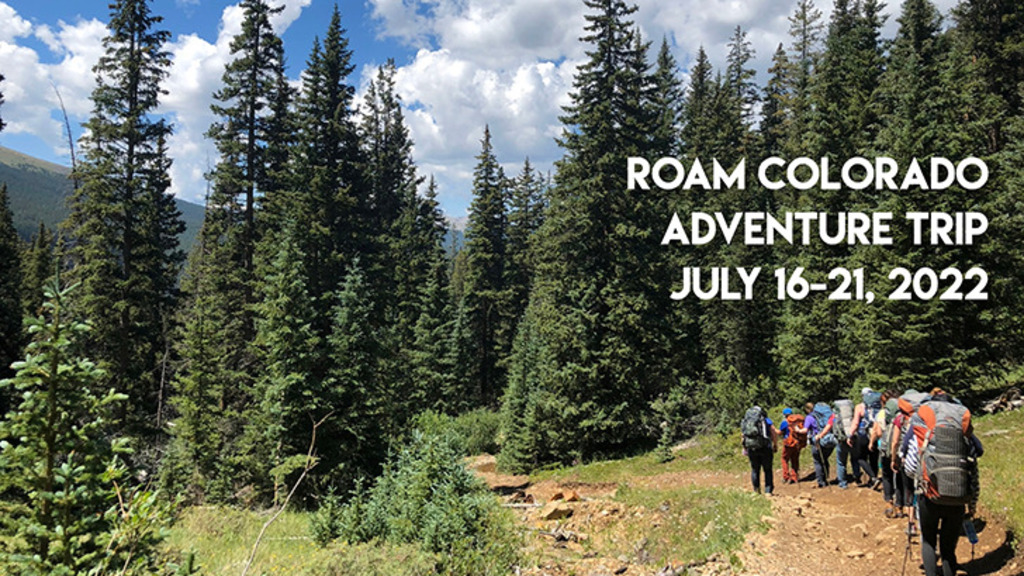 Roam Women's Adventure Trip-07/16/22-07/21/22
Every day until Jul 21, 2022 and is an *ALL DAY* event
Roam Women's Adventure Trip-07/16/22-07/21/22
Join us for an adventure in the Colorado mountains July 16-21. We will be staying in cabins and tents at AEI Base Camp and hiking, climbing, backpacking, camping and connecting in the great outdoors on the Continental Divide.
Equipped with a devotional guide and led by a team of Heartland women and AEI wilderness guides, you will have opportunity to unplug from the pace of every day life and connect with Jesus, yourself and one another as we explore together. A series of backpacking training hikes will begin May 1 and continue through mid-July.
Cost is $740 which includes all activities at camp, meals, transportation and lodging. Deposit is due by May 1 of $250 to reserve your space and final payment is due on or before July 1 for the balance.