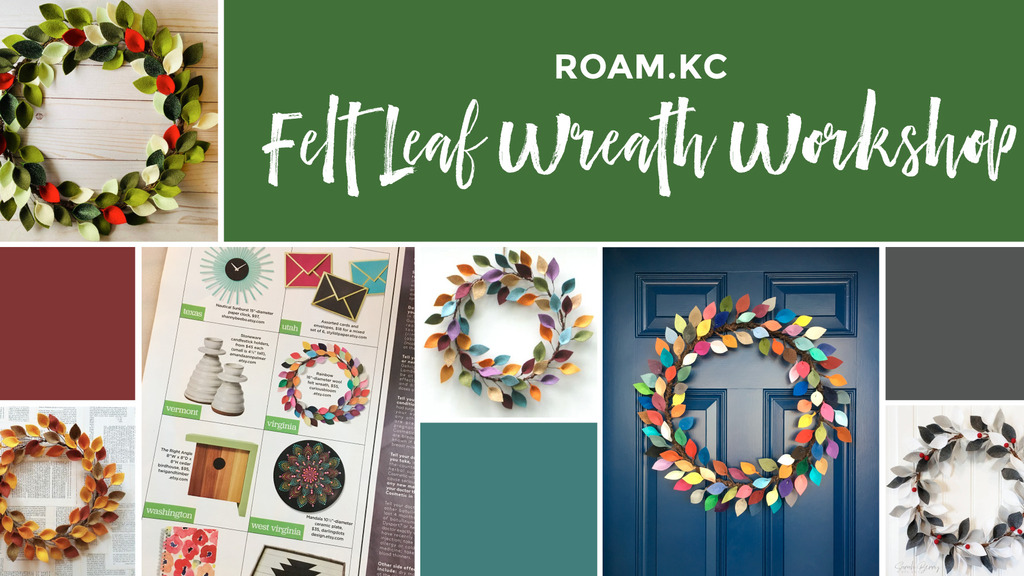 ROAM Wreath Making Adventure
Nov 17, 2021 at 6:30 PM
(Corrected sign up link...apologies for the issue!)
Join us for a evening of crafting and friendship (no crafting or creative experience needed). Just bring your wonderful selves and come make a felt leaf wreath with us. Donning wreaths for holidays and celebrations has been around since the 15th century. Who doesn't like an inviting wreath around the Holidays?
We will provide felt in a myriad of colors, base wire circles in 8- or 10-inch diameters, and covered grapevine-style wire. We will provide hands-on instruction, then let you run wild with color. The theme for your wreath is up to your imagination, but some ideas could be Christmas, Fall, random rainbow mix, all white, or holly greens and reds.
Cost is 20.00 per person, register on link at top.
Please bring the following:
Glue gun and glue sticks (we will have Gorilla Glue mini glue sticks available)
Wire cutters
Sharp scissors (need to be able to cut felt)
Size of base frame circles has been chosen based on time available for project. Felt leaves can add about 4-6 inches of diameter. So an 8-inch base ends up being about 12-14 inches wide and contains approximately 45-55 leaves.
If you are feeling adventurous and want to bring your own extras like felt balls, jingle bells, small ornament balls, sprays/stems, or burlap for textured leaves, feel free to branch out. We will have additional floral wire for affixing small items, plus a few colors of felt balls.
Text/call Aimee Viall if you have questions, 913-481-9397.