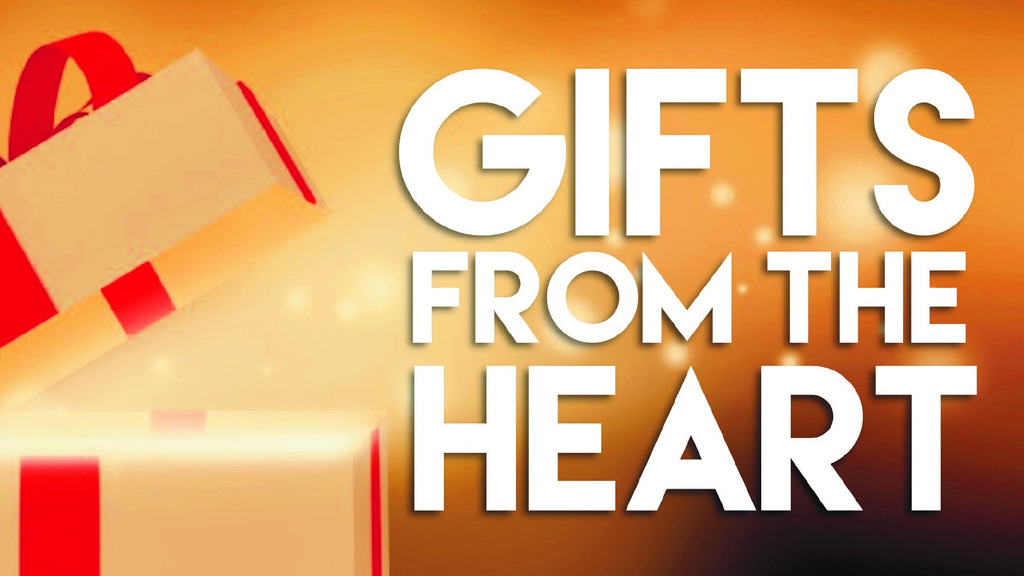 Cause: Gifts from the Heart
Dec 5, 2021 at 8:30 AM
Gifts from the Heart 2021 – Buyer's Instructions
Gifts from the Heart's mission is to share God's love during Christmas through our partnership with the Olathe schools, Foster Care, Prison Ministries and Heartland friends and families. Many of the ways we simplified this outreach in 2020 showed us a better way to help people around us. However, since many are coming to church for services, in addition to selecting gifts online, we will have gift tags for selection on the Christmas trees, Sunday, December 5th at both services.
Please read each point carefully:
1. You can make a monetary donation to the "Gifts from the Heart fund" and we will do the shopping for you.
2. Gifts are general so you have freedom in what you exactly buy. Recipients were asked to select a gift category so what you are being asked to buy is not as specific. We do ask that the value of each gift or gift bundle (ex: hair care or body/lotion sets) is valued at $25-30 so that family members all receive gifts of the same approximate value.
3. All gifts need to be returned UNWRAPPED. We will be giving each family wrapping paper to do their own wrapping. If you would like to include an inexpensive roll of wrapping paper, it would be appreciated but not required.
4. We are focusing on fun, family friendly, treats and activities. Because many of our ministry partners have access to clothing and other essentials, we are focusing on providing gifts: toys, games and special treats especially for teens. We will also be providing a box of non-perishable groceries to each family.
5. Gifts should be brought to the church during any service. If you have shopped in advance, you can bring gifts during Sunday services or make arrangements to bring during business hours. Because UPS and other delivery services drop packages off during unsecured hours, gifts CANNOT be shipped directly to the church.
6. Gifts should be returned to Heartland by December 12th.
QUESTIONS: Call Liz Sears at 913-909-8706 or Christi Clare at 913-488-8680
Thank you on behalf of all the local families you are blessing this Christmas Season.
May God bless you and your family – Merry Christmas!